To say having a book chosen as a Time Out For Women book club selection is a big deal, is an understatement. Not only are there only a couple dozen books chosen every year, but there are very few fiction titles chosen. Sooooo, when I found out Lemon Tart was chosen, well, let's just say I'd have been embarrassed if anyone had been watching me. Luckily, I was alone and my dignity remained in tact as far as anyone else was concerned, but I felt a little like this: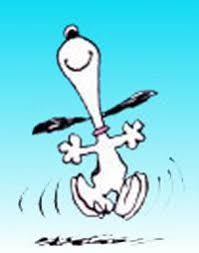 If you haven't heard of Time Out For Women, it's a program designed by Deseret Book that brings women together with recommended books and a traveling women's conference. I attended my first TOFW event in Ogden in January, and it was awesome--very inspiring. I have had other books considered for the bookclub, but not ultimately chosen, so in many ways I feel like I've been working toward this for a few years.
So, here's what's in it for you. If you haven't yet bought Lemon Tart, you can buy it through the TOFW website for 25% off. You can also read my author intereview and read up on the other TOFW book this month "Tell it like it is" by Sheri Dew (yeah, I share the page with HER!) So, anyhow, check it out
HERE
and tell a freind of two; maybe suggest it for your ward's bookclub next month, since you can get it at a discount during March.
Did I mention this is pretty exciting?